Packing Tips
A FEW GENERAL THINGS YOU NEED TO KNOW ABOUT PACKING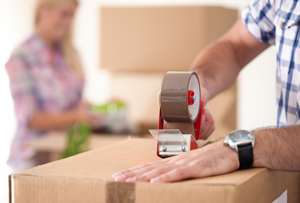 * Keep boxes to 50 lbs or less. Put heavy items in small boxes and light items in big boxes.
* Pack non-breakables tightly in smaller boxes, so they're not too heavy.
* Buy clean newsprint to wrap items, and bubble wrap for padding.
* Pack breakables loosely in plastic storage bins with lots of bubble wrap.
* Rent furniture pads.
* Mark your boxes by room, so you know exactly where everything goes. Color coding or using a number system works great (i.e., red stickers for bedroom or 1 for bathroom.)
* Write "FRAGILE" on all boxes with breakables and stack these boxes on top.



BEDS
Tie bed frames together with tape or rope. Then label the pieces so they're easy to reassemble.
BUREAUS
Fill drawers with clothes or fragile, well-wrapped items. Cover with a blanket or furniture pads and rope securely.
TABLES
Remove legs, pad and tie together. Put nuts and bolts in a bag and tape under tabletop.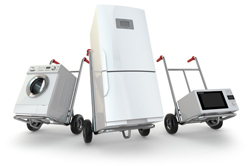 BIG APPLIANCES
Empty, defrost and drain the fridge, freezer and dishwasher. Clean the interiors and put Pack books flat in small cartons, alternating bindings. Try to keep each box under 30 lbs. accessories in bags. Stuff towels between washer sides to prevent rotating and tape down moveable parts. Cover with blankets and tie.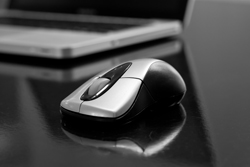 COMPUTERS, TVS & ELECTRONICS
Use original packaging, or buy electronic specific boxes.
SMALL BUT IMPORTANT THINGS
Small appliances: Put your microwave, VCR, etc. into boxes, and cushion with wadded paper.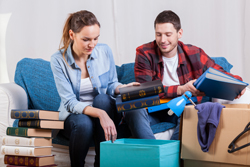 BOOKS
Pack them flat in small cartons, alternating bindings. Try to keep each box under 30 lbs
CLOTHING
Pack hanging items, including drapes, in wardrobe boxes. Leave small items in drawers.
COLLECTIBILES
Wrap fragile items in bubble wrap and tape securely.
CDS
Pack upright and cushion with newspaper.
KITCHENWARE
Stack pots & pans, and cushion with paper. Put a few of these items in the "open first" box.
DISHES
Never stack them flat. Wrap each piece in bubble wrap.
Pack plates & saucers on edge, with cups & bowls placed around them.


CHAIRS
Wrap arms & legs with bubble wrap. Leave slipcovers on or buy chair bags for protection.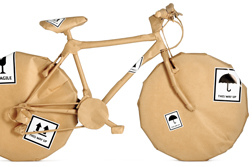 BICYCLES
Loosen the handlebars and turn them sideways. Cover chains and pedals to keep grease off other items.
MIRRORS, ARTWORK & FRAMES
Wrap small pieces in newsprint and pack in mirror boxes. Cover larger pieces with cardboard,
tape securely and stand them along the truck's sides or inside wardrobe boxes.
LAWN FURNITURE
If heavy or bulky, disassemble. Put nuts and bolts in a bag and tie together.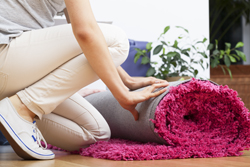 RUGS
Roll up and secure with rope or tape.
PLANTS
Put in plastic bags with air holes, then in boxes. Water before you leave.
POWER & GARDEN TOOLS, LAWN MOWERS
Wrap all sharp edges and use plenty of cushioning to prevent injury.
Tape long-handled tools together and place small ones in boxes.
GARAGE & ATTIC STUFF
Use medium-sized boxes for spray paints, brushes, car waxes, etc.
Throw away oily rags or anything combustible.
PETS
Always keep them in a pet carrier up front with you.
Ask your vet how to make their, and your, move less traumatic.